Je moet nog eventjes geduld hebben, totdat je je baby in het echt kunt
bewonderen en vasthouden. Gelukkig is het vanaf nu bij ons ook mogelijk
om alvast te spieken, dankzij een pretecho.
In onze echopraktijk worden de volgende echo`s aangeboden: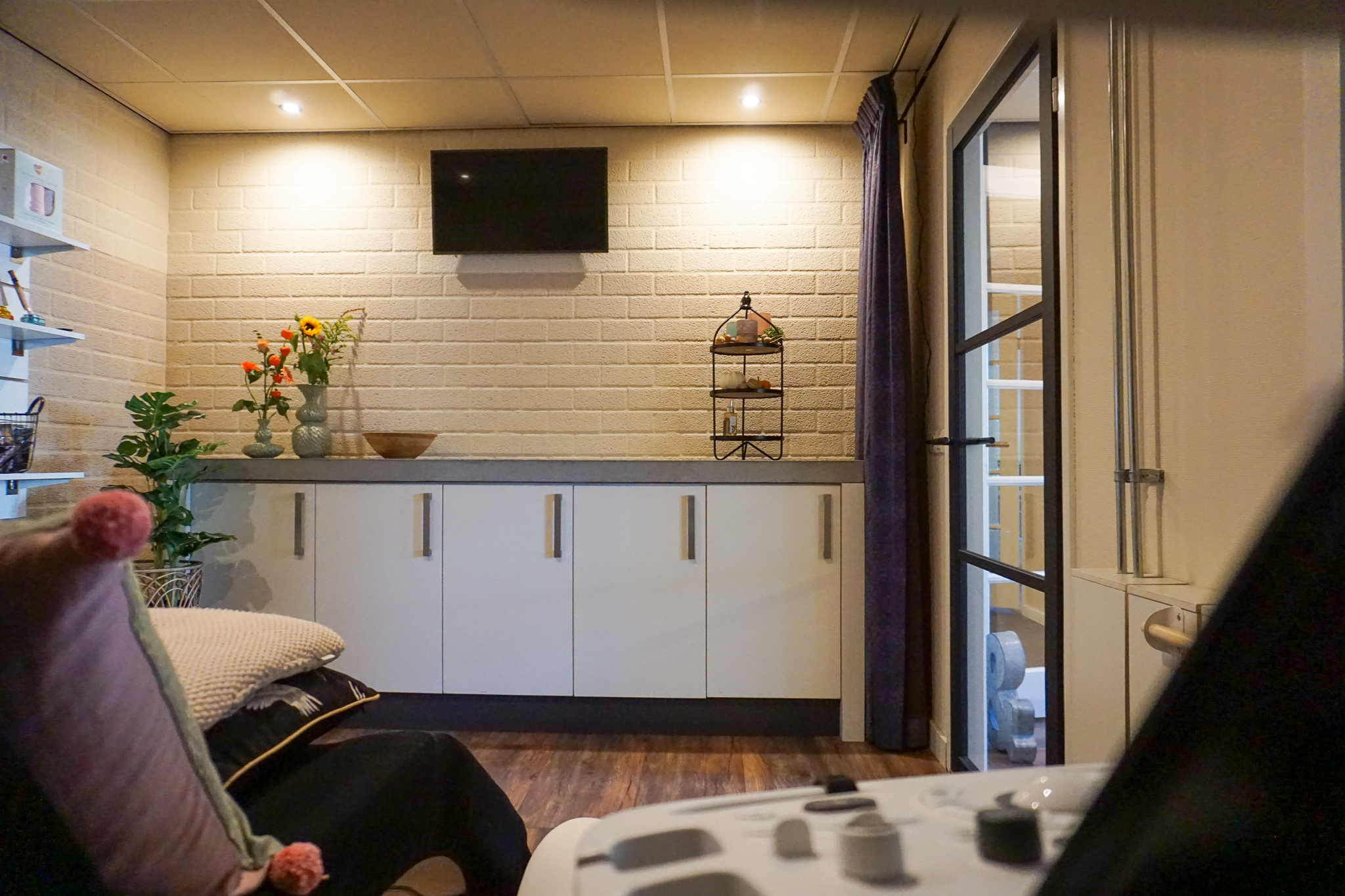 Ontspan en geniet tijdens de pretecho
In alle rust kunnen jullie naar je ongeboren baby kijken, met de nieuwste techniek in huis nemen wij uitvoerig de tijd om samen met jullie mooie beelden te maken van jullie kleintje. Ons uitgangspunt bij een pretecho is dat we duidelijke, voor jullie herkenbare beelden maken. Het is niet voor niets een bijzondere ervaring en mogelijkheid om alvast jullie ongeboren kindje te zien bewegen. Soms zie je ook al echt de mimiek tijdens de echo: lachen, fronzen, gapen of een pruillipje.
Een echo in onze praktijk is geen medische handeling, advies of beoordeling. Bij B-Flow Baby Spa & Pretecho Praktijk is het pure pret en een mooi moment om samen te beleven.
Neem dus gerust andere kinderen, familie of vrienden mee!*
Middels een groot meekijkscherm wordt alles haarscherp in beeld gebracht. Ervaar ook het bijzondere gevoel van de eerste ontmoeting.
* Gelieve maximaal 3 extra personen i.v.m. de beschikbare ruimte.
Ervaringen
Enorm genoten bij B flow! Persoonlijke aandacht voor jou & je baby. En onze dochter heeft enorm genoten van het floaten en de massage 😃 Aanrader!

Hele fijne, warme sfeer en lieve mensen. We hebben hier een pret echo gedaan en het was echt heel leuk! We komen zeker terug als die kleine er is om lekker te badderen in de Spa 😍!

Een hele fijne, gezellige plek. Er wordt echt tijd voor je genomen om tot een mooie 3d echo te komen. We komen straks als de kleine er is, zeker weten terug om lekker te badderen met de kleine. Ook leuk om een cadeaubon te kopen voor iemand die zwanger is, of net een kleine heeft gehad. Ga zo door dames!!